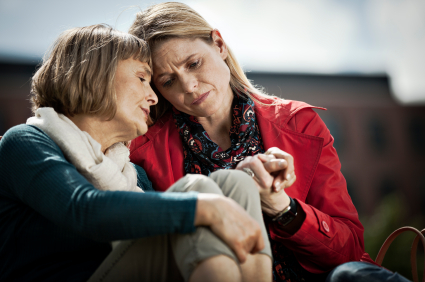 Hurting parents are deeply wounded. They need a safe place to meet where they can share prayer requests and know that they are not alone. If you are a hurting parent, I would encourage you to just read the comments on a post from December, 2008. At the bottom of this post, I have some requests from my blog's "hurting parents commenting community."

Hurting parents were the reason I wrote a post over three years ago, How Should Parents Unpack Forgiveness with Rebellious Adult Children. In that post, I laid out a number of suggestions. In terms of content, the most important thing I did was point to a post by John Piper that shared 12 Ways to Love Your Wayward Child.
I did not anticipate how much I would learn from the comments on that post. Hurting parents have continued to encourage one another and share prayer  requests for several years.
The Most Important Lesson I Learned from Hurting Parents
The most important lesson I learned as a pastor is that hurting parents need a safe place to meet.  One commenter echoed many others when she wrote:
I am so glad that I found this website. Just reading that I am not alone gives me such comfort. Please pray for my situation. My 18 year old daughter has been rebellious since she was about seven years old. But in the end, she has always been repentant. She recently moved from our house to live with a woman who's daughter my daughter started babysitting.
People who have known my daughter would be shocked to know how she acts at home. She's worked with children at church since she was about 12 years old, she volunteers to help out at a lot of church functions, and she is praised as being one of the most responsible workers.
Because of this, I don't feel comfortable confiding in people at church. One of her great qualities IS her helpful nature, at least with people outside immediate family.
In response to the comments of others, another hurting parent encourages:
Hey everyone! I have not forgotten you at all…in fact, I pray for you and your families..as we continue to walk through this maze of incredible agony. (As you are,as well)
My husband and I continue to leave this before our Heavenly Father…and we were just talking the other day about how we are not the only parents enduring this pain…I brought your name up, Carole. I mentioned to my husband that you and your husband have not seen your daughter for 5 Christmases. Also..mentioned that there is a grandchild involved as well. Do you know if it is a grandson or granddaughter,
Carol? Chris, what is the name of that book you are co-authoring? I believe we need to have support groups for people like us…there is too much to walk isolated. God never made us to be islands. Thank-you again,Chris for this website. Christ is our hope…and the hope for our lost sons and daughters…if they are lost, so are we…just in a sea of grief.
Over the three plus years people have been sharing on this thread, we have seen wonderful answers to prayer. One lady who has been estranged from her daughter and unable to see her baby granddaughter was so thankful when she shared:
MY DAUGHTER AND MY GRAND-BABY CAME AGAIN LAST FRI.20TH AND THEY CAME AT 11:00AM TIL 5:30PM,,,WE HAD A GREAT DAY ,, MY DAUGHTER AND THE BABY AND I JUST LAID ON THE FLOOR ON THE BLANKET,TALKED AND TALKED,I HELD MY GRAND BABY MOST OF THE DAY , SHE IS SO SWEET AND BEAUTIFUL ,MY DAUGHTER ALSO CALLED ME THIS PAST SUN. NIGHT 10:00PM AND SAID MOM I WANTED TO SAY HELLO AND TELL YOU I LOVE YOU,,,,,,I AM SO BLESSED ,OH YES, MY NEW NAME IS GRAMMY,,I AM PRAISING GOD FOR HIS FAITHFULNESS,,,,MY HUSBAND AND I ARE SO THANKFUL,,,,,,STILL NEED PRAYERS, BUT THE LORD IS WATCHING OUR DAUGHTER,THANK YOU FOR THE SUPPORT AND MANY PRAYERS
Here are the Requests for My Hurting Parents Commenting Community
First, we need to move the comments to this post. The main reason is that the comment thread on the original post is closing on 300. As a result, there are some technical problems that surface occasionally which I don't know how to solve. So if you have been commenting on the original post, please move your comments to this one.
Second, even if you are not a hurting parent, you know hurting parents. You might encourage them by sending them by the original post to read all the comments. It is such an encouragement for people to realize they are not alone. It helps a great deal if you share this page on Facebook or through Twitter.

Third, I want to ask those of you who have been hurting parents for a number of years to share what you have learned from your journey. Continue to share your prayer requests. But also share what you have been learning through your journey as a hurting parent.