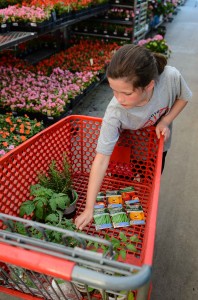 What with the poor economy, declining work ethic, too many processed foods, poor use of the land, and our large yard in Northern Illinois, Marybeth and I have decided to start a farm.
Our initial plan was only to grow pumpkins, but once we got to the store, we got more enthused and decided to branch out into a wider variety of produce. At this time, we are working on a small scale and do not plan to achieve large commercial levels until later years.
Marybeth is now a contributor on this blog and will be giving periodic updates about the pumpkins or whatever other subjects are approved by the administrator.
You can see all are posts on pumpkins and farming here.